Project Description
MARTINO NICOLETTI, INTERREGNUM, BANGKOK, PARBHIN LDT, 2010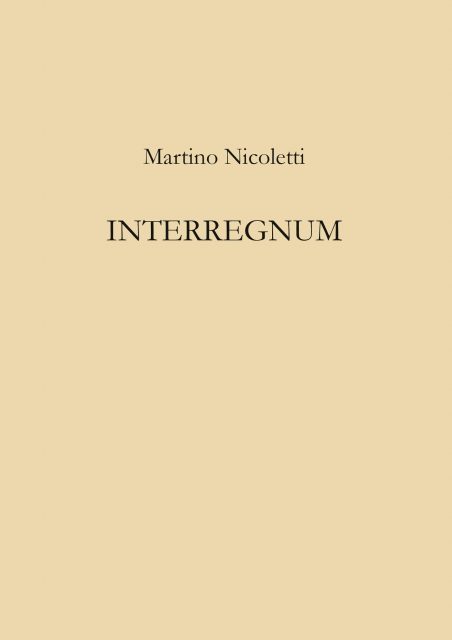 An artist's book dedicated to the memory of the author's father, Giorgio (1926-2010). The volume was printed in Bangkok by Parbpim Ltd. in a limited edition of 83 numbered copies.
Glasgow, May 4, 2010
Some time ago I thought: "Once we were warriors. Now we are only ice, slowly melting". Then I realized that the age of heroes is short. Short, but never ended. Short, but always available. An age eternally unripe, a narrow, lightning gash that can be crossed to ferry ourselves across the river.