Project Description
CHALA RA DHATU: NEWARI PERCUSSIONS OF THE KATHMANDU VALLEY, (CHALA RA DATU : PERCUSSIONS DES NEWAR DE LA VALLÉE DE KATMANDOU) BOLOGNA-FIRENZE, STENOPEICA – A-BUZZ SUPREME, 2013.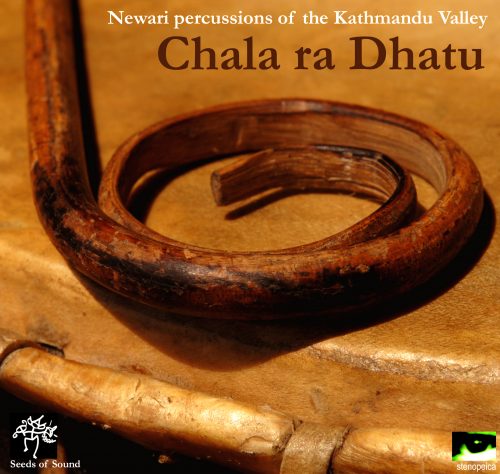 Ce CD présente un large aperçu sur l'univers des percussions Newari dans le contexte de la tradition musicale Dapha.
Recherches scientifiques, organisation et supervision aux enregistrements: Martino Nicoletti, sound engineering et post-production : Roberto Passuti, Label : Stenopeica – A Buzz Supreme, 2013.
Le CD est en vente sur iTunes et dans tous les circuits du monde Amazon.