Project Description
MARTINO NICOLETTI, CHATURMAN RAI: FOTOGRAFO CONTADINO DELL'HIMALAYA (CHATURMAN RAI: A FOLK-PHOTOGRAPHER OF THE HIMALAYAS), ROMA, EXÒRMA, 2010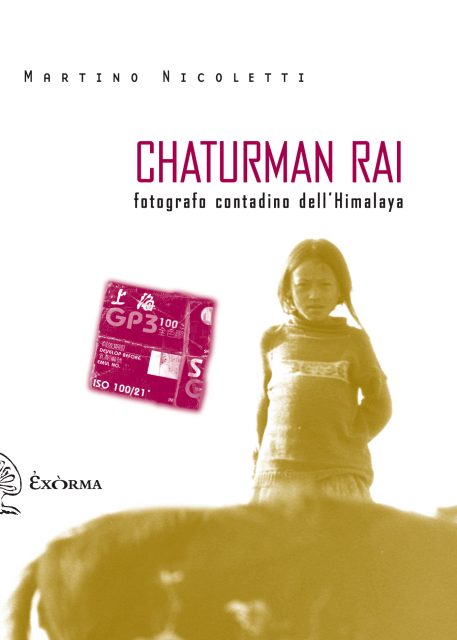 In a remote village of the Himalayas, Chaturman – a young farmer and shepherd belonging to the Tibeto-Burman Kulunge ethnic group – since many years cultivates an original passion: photography.
Chaturman enthused himself about this art thanks the encounter with some travelling photographers: enigmatic characters who, until a few years ago, were used to wander through some of the furthest villages of Nepal offering their expertise as nomadic professional portraitists.
Wholly self trained, Chaturman develops his passion thanks a strong tenacity and despite enormous difficulties: a rudimentary equipment, the necessity of acrobatically split himself between his work in the fields and with livestock, his occasional job as porter, his duties as head of family, the purchasing and the processing of films. This last is an activity made possible only thanks periodical expeditions in a distant small town, situated several days walking from the village where Chaturman lives.
Thanks the personal biography of Chaturman and his work, the book – enriched by a large selection of Chaturman snapshots – is a surreal journey through one among the remotest, less known and most seducing corners of Southern Asia.
Revised and augmented version of the book: Martino Nicoletti, The Snowy Snap: The Story of Chaturman Rai, Himalayan Folk-Photographer and Film-Maker, Milan, Mimesis International, 2015