Project Description
GANDHARVA: THE MAGIC SOUND OF THE NEPALI SARANGI (GANDHARVA : LE SON MAGIQUE DU SARANGHI NÉPALAIS), BOLOGNA-FIRENZE, STENOPEICA – A-BUZZ SUPREME, 2013.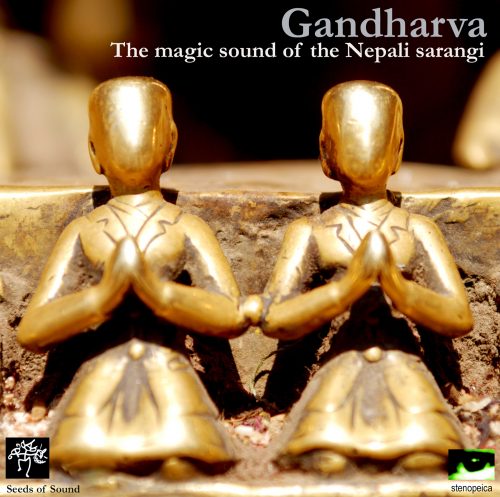 Ce CD présente une série d'exceptionnelles exécutions en solo de sarangi, inspirées par un riche répertoire de mélodies traditionnelles népalaises et tibétaines et interprété par Shyam Nepali. Dans cette œuvre, la musique ancienne des Gaine du Népal se mêle avec l'expérimentation personnelle et les sentiments intimes de l'un des plus renommé, novateur et sensible musicien dans le panorama de la musique népalaise contemporaine.
Piste 01 :  Morning bliss ; Piste 02 : Himalayan dawn ; Piste 03 : Across the clouds ; Piste 04 : Waiting ; Piste 05 : Footprints in the snow ; Piste 06 : Soul's vibe ; Piste 07 : The shaman's flight ; Piste 08 : Melting water ; Piste 09 : Beauty revealed ; Piste 10 : Don't turn your gaze behind ; Piste 11 : Back from the fields.
Recherches scientifiques, organisation et supervision aux enregistrements: Martino Nicoletti, sound engineering et post-production : Roberto Passuti, Label : Stenopeica – A Buzz Supreme.
Le CD est en vente sur iTunes et dans tous les circuits du monde Amazon.