Project Description
MARTINO NICOLETTI, LEÇONS DES TÉNÈBRES, BANGKOK, PARBPHIN LDT, 2009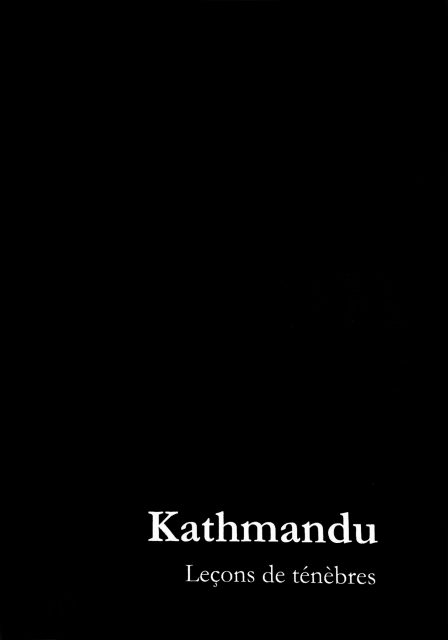 An artist's book devoted to the abyssal metropolis of the Himalayas. Fragments from the travel note book of the author, encounters, poems, tales, visions, accompanied by a rare selection of black and white photographs.
The work, printed in Bangkok in 2009, at Parbhpim Ldt. Part., is published in a numbered limited edition of 108 copies, each enriched by a personal artwork of the author.
The same work is also available in commercial edition, published and distributed by One Editions, a Thai publisher specialised in contemporary Asian literature.