Project Description
POETS AND MYSTICS OF THE HINDUKUSH: THE SPIRITUAL MUSICAL TRADITION OF THE ISMAILIS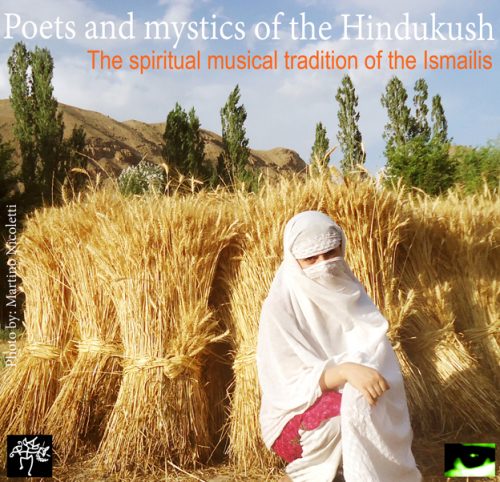 Recorded live by Martino Nicoletti in the region of Chitral (north-western Pakistan), this unique work features a vast array of songs belonging to the mystical tradition of the Ismailis of the Hindukush.
This CD is a precious addition to the splendid music of the rubab and gharba, the later a traditional short neck lute which, in this area, is the most sacred musical instrument employed during collective liturgies.
Featuring: Syed Amin Shah. Research and recording: Martino Nicoletti. Sound engineering and post-production: Roberto Passuti; Label: Stenopeica – A Buzz Supreme (2018).