Project Description
CLAUDIE CHLASTA AND MARTINO NICOLETTI, LA PETITE FILLE QUI PARLAIT AU SOLDAT MORT: UNE MÉDIUM DÉVOILE LE VOYAGE DE L'ÂME (THE LITTLE GIRL WHO TALKED TO THE DEAD SOLDIER: A MEDIUM RETELLS THE LONG JOURNEY OF THE SOUL), PARIS, LE LOUP DES STEPPES, 2016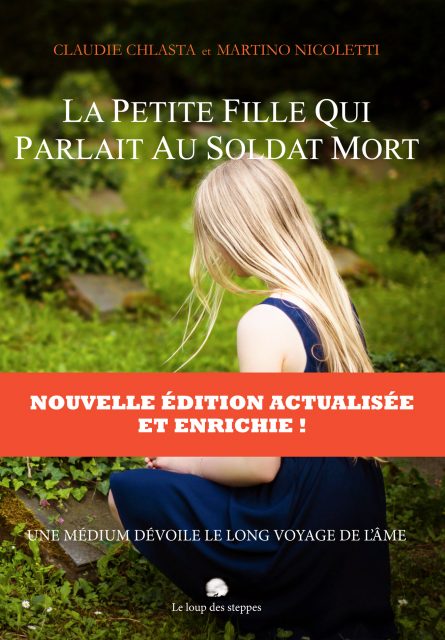 The book retraces the main aspects of spiritualism, according to the actual experience and biography of the French medium Claudie Chlasta.
In the form of an open dialogue, the book provides the reader with a huge amount of information about the delicate theme of the dialogue between living and dead, casting light on the main aspects of the medium's activity.
First French edition: Le Touvet, Ambre Editions, 2015.