Project Description
KATHMANDU: ECLISSI DELLE DUE LUNE (KATHMANDU: ECLIPSES OF THE TWO MOONS)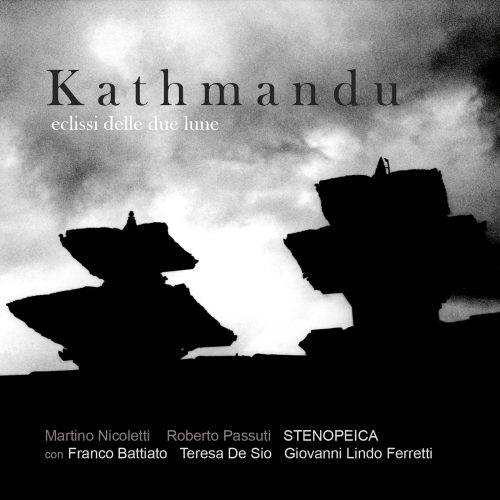 The work represents the first CD of experimental music dedicated to Kathmandu, created and produced by Martino Nicoletti, Roberto Passuti and STENOPEICA (2013 – Production: Stenopeica – A-Buzz Supreme): a rare tribute to the Himalayan city, to its myths and its mesmerising strength, thanks to the artistic contributions of Giovanni Lindo Ferretti and Teresa de Sio.
Available on Amazon and iTunes.
Le CD est en vente sur iTunes et dans tous les circuits du monde Amazon.