Project Description
MARTINO NICOLETTI, ANIME DI SABBIA (SOULS OF SAND), PARIS, ÉDITIONS LE LOUP DES STEPPES, 2016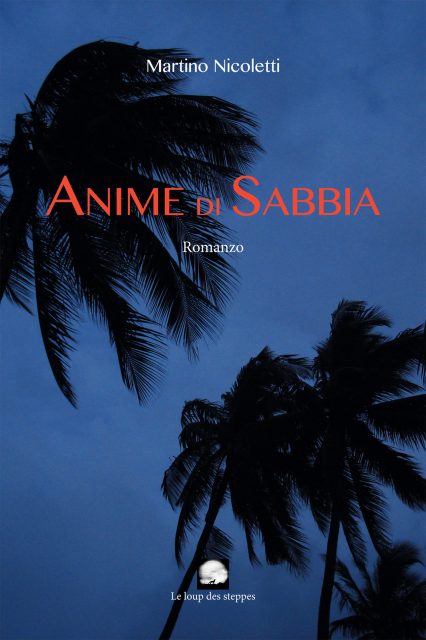 Can passion and love resonate simultaneously through different epochs and continents?
With the background of skyscrapers, temples and crowded streets of today's Bangkok, in the life of Nina, a fascinating expatriate and French teacher, appears Mei, an enigmatic Thai director just returned from Europe.
An old, tattered blue book, found by Mei on a London stall, plummets the present and his own life into another space-time: we find ourselves back in 1925 and the young British anthropologist Edward Matthews arrives in Malekula, a wild and indecipherable island in the heart of the South Seas, to study the indigenous religion and its rites of initiation.
Despite the distance, a tiny thread of passionate letters, sighs and memories continues to unite the brilliant researcher to Judith and to England. With the passing of months, Edward's attraction for Malekula's ancestral cults turns into an insidious spiral that will eventually make him prisoner of the island's occult power…
Will the voice of the sea, a living bridge capable of uniting times and destinies seemingly so different, allow an unsolved past finally to find its release in the present?
"…Water really stores many memories, Nina. Fluid and elusive memories. Memories that become voices for those who become like the ocean."
Martino Nicoletti, Anime di sabbia (Souls of Sand), Paris, Éditions Le loups des steppes, Paris 2016