Project Description
MARTINO NICOLETTI, L'UOMO CHE DIALOGAVA CON IL COYOTE: UNA BREVE INCURSIONE SUL TEMA JOSEPH BEUYS E SCIAMANESIMO (THE MAN WHO TALKED TO THE COYOTE. ON THE THEME: JOSEPH BEUYS AND SHAMANISM) ROMA, EXÒRMA, 2011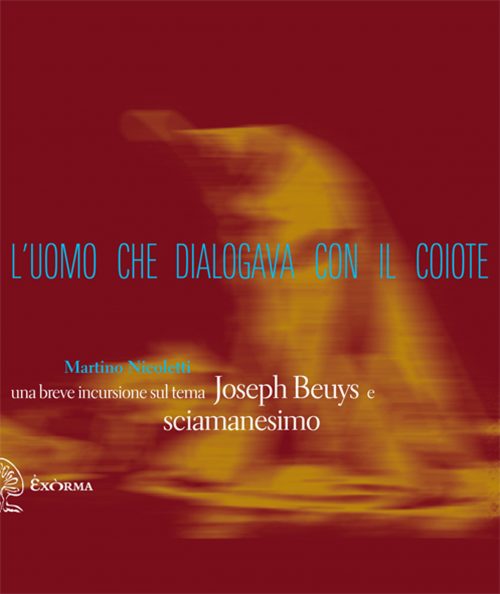 An original and innovative essay devoted to the theme of the relationships between the thought and the work of Joseph Beuys and the universe of Asian shamanism.
This enquiry approaches some of the most relevant aspects of Beuys's creative work. Starting from his personal "mythical" autobiography, it includes an analysis of his early paintings and drawings, the collection of "blackboards" (known as Opera prima) hosted in Perugia, the Difesa della Natura action, as well as some of Beuys's most important performances.
The work – enriched by pictures and a full set of hand-made drawings by Marco Nicoletti inspired by Beuys's work – also contains a rare interview with the German anthropologist Michael Oppitz, who knew Beuys personally and discussed with him the theme of Nepali shamanism.