Project Description
MARTINO NICOLETTI, NEPAL: APRIL 2006. A RHAPSODY FOR A MISSED REVOLUTION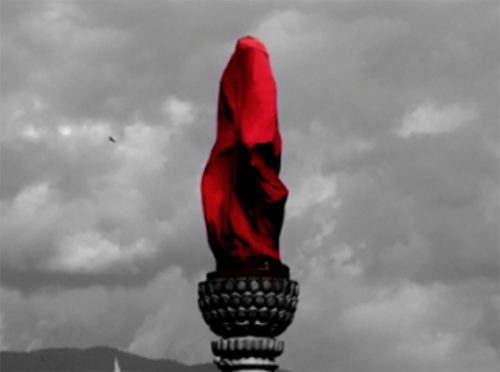 In April 2006, a violent civil war brought about the fall of the monarchy in Nepal – the last theocracy in the World – and led to the setting up of a democratic regime.
The statue of King Prithvi Narayan (1723-1775), the founder and emblem of the Shah dynasty which had united and ruled Nepal from 1768 up to 2006, is hidden from the eye. But it has not been toppled.
Only a few months will go by before the monument is given back to the citizens and to the flower garlands of the monarchy's supporters.
Nepal, April 2006. A Rhapsody for a Missed Revolution (2008). Directed by Martino Nicoletti. Italy. Orange. 5 mins.