Project Description
Martino Nicoletti, Submerged Landscapes: A Pinhole Photographic Tale (Paysages submergés: Un conte photographique sténopé), Bangkok, Parbhin LDT, 2010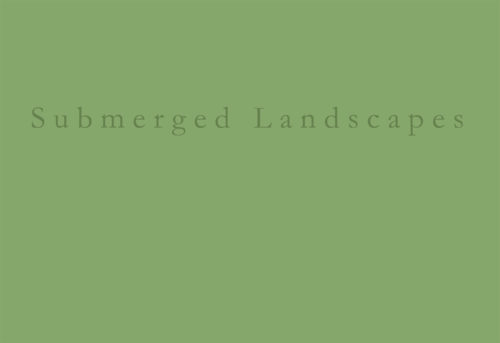 Inspired by an ancient pagan myth, the artist's book, through a selection of analogical pinhole photographs, narrates the tragic love story between the fascinating aquatic nymph Agilla and Prince Trasimenus, son of the powerful Etruscan King Tyrrhenus.
Background of the oneiric work is Trasimenus, the gorgeous and vast lake of Italy's Umbria region as well as the original abode of Agilla.
The book, printed in Bangkok by Pharbim Ldt. Part., has been published in a limited edition of 99 numbered copies.
"Seen from the depths of the water, sunbeams appear just as shining reflections. Water is not only matter: it is a fluid kingdom, to which one may or may not belong. Earth is not only an element: it is a pulsating territory, to which one may or may not belong. Fire is not only a substance: it is a living realm of which one may be part, or not. The same is true of the air, if one knows anything about it. Penetrating elements or merging with them is a rare ability. Love can help. In some circumstances, premature death can also help. Sometimes. Penetrating, merging; even crossing. Bring lightning into your breast. Be blind. Keep a flame in the exact centre of your heart and follow it. A blissful blazing blindness".