Project Description
MARTINO NICOLETTI, THE NOMADIC SACRIFICE: THE CHÖD PILGRIMAGE AMONG THE BÖNPO OF DOLPO (WESTERN NEPAL), KATHMANDU, VAJRA PUBLICATION, 2013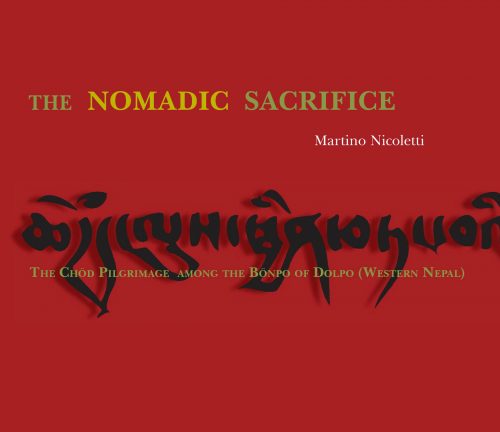 In the heart of the Himalayas, officiants belonging to Tibet's ancient religion, Bön, undertake a long ritual pilgrimage through wild and inhospitable places inhabited by mountain deities, water genii, ferocious demons and dangerous ghosts.
As the pilgrimage unfolds, having attracted the spirits' attention with wildly provocative acts and evoking their presence by reciting a ritual text and the sound of magical musical instruments, the practitioners celebrate the meditative sacrifice of their own body (chöd), offered to a whole host of invisible beings as spiritual nourishment during a singular ritual banquet.
Texts, diary excerpts and photos recount this archaic ritual, deeply rooted in the notion of Universal Compassion and chiefly aimed at severing the practitioner's attachment to his physical body and overcoming identification with his own illusory ego.
The work is also enriched by a translation of the sacred ritual text The Secret Wisdom Dākinī (Khandro Sangba Yeshe) by Geshe Gelek Jinpa and by a DVD containing a short Super 8 film by the author, as well as the liturgical chöd chant performed by the monks of the bönpo monastery Triten Norbutse in Nepal.
First Italian edition: Nomadi dell'invisibile: l'autosacrificio rituale del chöd nel Bön tibetano, Roma, Edizioni Exòrma, 2010